World Cup Qatar 2022: Who to Look Out For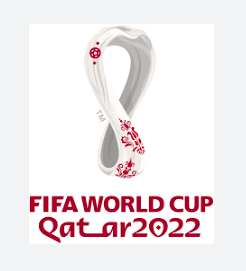 With the FIFA World Cup 2022 quickly approaching, the hype for it is simultaneously growing and there are many predictions about which teams are on the table to win it and which teams could be the potential dark horses of this World Cup. Overall, fans are very curious about how teams will do. This article will go through the top three teams in this World Cup that are generally predicted to win it and teams that could potentially be dark horses. 
Teams that Could Win the World Cup:
Brazil
Brazil is a team that is a big favorite to win this World Cup and for good reason. They have a roster full of talent such as forward Neymar Júnior, defender Thiago Silva, and midfielders Lucas Paqueta and Carlos Casemiro. Even if some players do get injured during the World Cup or before it, Brazil has the depth to easily replace those missing pieces and still go on to win. 
France
France are the defending champions of the World Cup, which has led many to wonder if the dreaded champion's curse will strike again. The champion's curse is when the reigning champions are eliminated in the group stage after winning it all the previous World Cup. Even if France does make it out of their group and into the knockouts it is unlikely that they would be able to win it all again as that has only been done once in 1962 where Brazil was able to go back to back. France still has an abundance of talent, such as forwards Kylian Mbappe, Antoine Griezmann, Karim Benzema, and goalkeeper Hugo Lloris, but they do have some issues in the midfield as their midfield stars N'golo Kante and Paul Pogba are injured and will not be able to play in this World Cup. Overall, it's not clear if France can do well as defending champions this year and I expect them to do well but not win the cup this time. 
Argentina 
Argentina is also a popular candidate to win the World Cup. They are currently on a thirty-five game win streak, and they very well could break the record of thirty-seven held by Italy. Argentina definitely still have their veteran talents in forward Lionel Messi and midfielder Angel Di Maria, but also a lot of other talent too, such as forward Paulo Dybala and their goalie Emaliano Martinez. Lionel Messi must be highlighted here as he is doing phenomenally in his club right now, with twelve goals and fourteen assists so far this season for his club. However, the team is not just solely relying on Messi like they used to and now every player has their part to play. The team will also be coming off of winning the 2021 Copa América last year which definitely has boosted the team's morale heading into this World Cup. Overall, Argentina will definitely go far and as to if they will actually win they definitely have a good chance.
Potential Dark Horse Teams:
Iran
Iran has potential to do really well in this World Cup. They have recently gotten great results against other big teams as they drew with Senegal 1-1 and beat Uruguay 1-0. Their team's cornerstone player is forward Sardar Azmoun from Bayern Leverkusen but I feel that many of their other players are less well-known such as midfielder Alireza Jahanbakhsh as they aren't really from any big clubs but they still do perform well which therefore makes Iran very underrated. Considering how the other teams in their group are doing Iran can get out of their group making up for their unlucky 2018 group stage exit and go far. The team is however, facing being kicked out from this tournament and being replaced due to the political issues in Iran right now.
Denmark 
Denmark is a European team that tends to get overlooked. The team deserves more attention though, because they possess talent that can compete with top tier teams in the likes of midfielder Christian Eriksen, goalie Kasper Schmichel, and the young forward Mikkel Damsgaard. Denmark also did well in the Nations League recently, beating France twice which is definitely a good sign seeing as France are in the same group as Denmark. With this in mind,  Denmark could top their group and make a deep run in the knockout stages. 
Senegal
Senegal is considered to be the best team in Africa at the moment coming off of winning the Africa Cup of Nations in 2021 and they may very well be contenders for being a dark horse. Senegal has talent in striker Sadio Mané (who may be out injured), defender Kalidou Koulibaly, and goalie Edouard Mendy. I think that Senegal will have a better performance than they did in 2018 when they went out in the group stage in unlucky fashion. Senegal have also performed well in their past games since they recently had a 1-1 with Iran and beat Bolivia 2-0. As to the question whether Senegal will get to the semi-final (which would be the first time an African team has achieved that) it is unlikely to happen this time, as Senegal aren't among the top teams in this World Cup. Although Senegal aren't the best, they may still go far and maybe even pull off a big upset.