Brighton is Pushing for Europe for the First Time: How Did They Get Here?
Brighton and Hove Albion is a soccer club based in Brighton along the south coast of England and for much of their history they have mostly dwelled in tiers two and three of the English football pyramid. However, since gaining promotion to the Premier League for the first time (Brighton had been in the first tier before but the Premier League hadn't invented yet) they have been on the rise and this season it looks as if they are going to qualify for one of the European Leagues for the first time. This sudden rise into the Premier League has gotten many Premier League fans attention and many are wondering how Brighton have done this. The reasons for this success come to light as one can see that Brighton is one of the best run soccer clubs in the world.
Ownership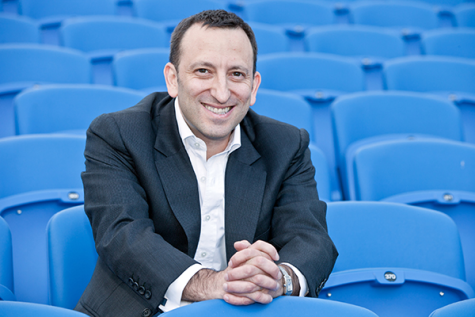 Brighton's owner Tony Bloom
In 2009 the club's ownership would change as lifelong fan Dick Knight stepped aside for new owner Tony Bloom, another lifelong Brighton fan. One of these changes that would come was the fact that the club was moving into a new stadium. The new stadium was built in the village of Falmer, a few miles up the road from Brighton, and was opened for matches on July 30th, 2011. It is now dubbed The AMEX due to Brighton's sponsors now being American Express. Meanwhile, under Bloom's ownership, the club would achieve promotion the next season from League One to the EFL Championship. Brighton would come close to promotion in the first few seasons of being in the Championship but would ultimately fail to get promoted.
This would change in the 2016-17 season where, led by coach Chris Hughton, they would ultimately be able to finish second in the table meaning automatic promotion and they haven't looked back since. Hughton would remain coach until 2019, when he was replaced by Graham Potter
The appointment of Potter was not a mistake on Tony Bloom's part as Potter would manage to keep the club up for the next two seasons. This would change in the 21-22 season where Potter would lead Brighton to a historic 9th place in the table. However, in September of the 22-23 season, Potter would leave the club for Chelsea with most of the backroom staff as he aspired to potentially win silverware there. This coaching change would leave Brighton fans panicking as Brighton needed a new coach.
Roberto De Zerbi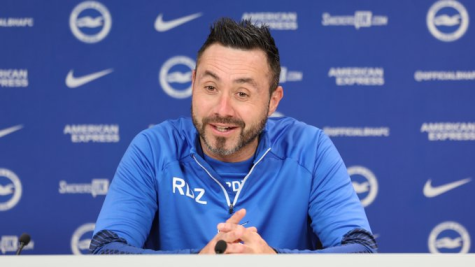 Roberto De Zerbi at a Press Conference
Brighton fans would not need to wait long for a new coach as in only 10 days Brighton would announce that Roberto De Zerbi would take the Coaching position in the club along with his backroom staff. De Zerbi had been established as a Coach coming off of coaching Ukrainian club Shakhtar Donetsk and Italian club Sassuolo. 
The start of his tenure started off poorly, losing three times and drawing twice in his first 5 matches. In retrospect, this poor start could have been due to De Zerbi's system and tactics not being fully implemented yet into the squad. However, on October 29th, Potter would return to the AMEX leading Chelsea to continue their winning momentum against this struggling Brighton side. However, the result would leave many shocked as Brighton would go on to convincingly win 4-1 against their former manager and this would mark De Zerbi's first win at the club. 
After this win Brighton would never take their foot off the gas and would go on to grab wins left and right. This form has continued so far this year and if this continues to be the case, Brighton could even qualify for the UEFA Champions League. De Zerbi's tactics of "building out from the back" by utilizing the goalkeeper has drawn praise from manager Pep Guardiola who stated that Brighton "is the best team in the world in making the build-up."
These tactics have definitely worked showing that the appointment of De Zerbi was definitely the right choice as De Zerbi has been able to transfer his tactics to players he did not sign but he has potentially only just improved the players presented to him even more. This can be attributed to the top notch recruitment that Brighton also possesses.
Players and Recruitment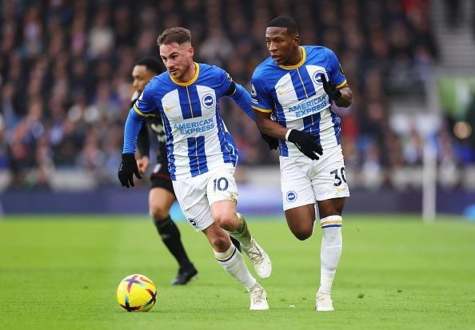 The players in the squad right now are mainly veterans and younger players eager to prove themselves. Brighton's recruitment team is top notch as they have been able to reel in some gems in the likes of Alexis Mac Allister, Moises Caicedo, and Kaoru Mitoma. There are also some up and coming players that could potentially be top class in their future such as Evan Furgeson and Julio Enciso who are 18 and 19 years of age, respectively. Despite their ages, they have proven their skill with Furgeson finding the net 4 times and assisting twice so far while Enciso has scored twice with the second goal being a game winner from about 32 yards out against Chelsea. Meanwhile, the veterans have stepped up with 13 year veteran Lewis Dunk and 12 year veteran Solly March having been at the club for a long time. 
Brighton has also had a pattern of reeling in the youngsters and showcasing their talents which has resulted in Brighton selling them for a big profit margin. Despite these player losses, Brighton continues to cruise. Currently Brighton sit 8th on the Premier League table but they do have three games in hand over the teams around them which could see a boost in their position. 
Despite Brighton getting knocked out in the FA Cup on penalty kicks in the Semi Final against Manchester United, De Zerbi has still backed this side to achieve Europe stating that "We have to keep our humility but we want to dream and achieve Europe." 
All of these factors stated have shown that Brighton coming into the light this season was from their owner to the coach to the players. Brighton definitely has a bright future ahead of them and they will go far in the next few seasons.