Who is to Blame for Mexico's Early World Cup Exit?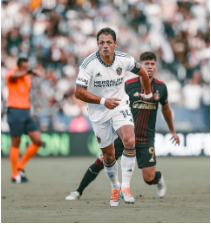 The World Cup took place from  Nov. 20 to Dec. 18, featuring 32 national teams going head to head to determine the world's best national soccer team. The Cup is hosted every four years, and to qualify for one of the 32 spots, each team must go through regional qualifiers. 
The Mexican National team, belonging to the Concacaf region (The Confederation of North, Central America and Caribbean Association Football), obtained their ticket late March of this year, snatching one of three direct tickets to the event. Mexico has appeared in 17 editions of the Cup's 22, debuting in the inaugural tournament in 1930. 
Mexico is most well known for its streak of consistently reaching the round of 16, in the past seven Cups. However, that streak was recently broken, when Mexico's 2-1 win over Saudi Arabia wasn't good enough to see them through to the next round for the first time since 1978. 
Who's to blame for this failure? I, like many El Tri fans, blame the now ex-coach, Gerardo "El Tata" Martino, who took the reins in January of 2019, and who, to the joy of many, has left the team after Mexico's World Cup exit. Martino is seen by many as one of the main culprits for the failure because of his terrible selection of players for the World Cup roster, disappointing and confusing tactics, and overall lackluster ability to achieve anything of importance with the national team. 
His failure as a coach for the team can be traced back to June 2021, where some of the first signs of his team's decline were seen. During the 2019-2020 edition of the first Concacaf Nations League (played in 2021 due to Covid), Mexico advanced to the final against the United States, who is considered as the team's primary regional rival.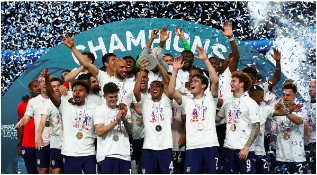 The final was a thrilling high scoring match, which saw both teams constantly attacking each other, and creating dangerous plays every time they got the ball. The match eventually dragged on to extra time, where the US was able to get the win after a penalty conversion by Christian Pulisic in the 114th minute, with a overall score of 3-2.  
This final left a very sour taste in the mouths of every El Tri fan. This soon evolved into hate for Martino when, a month later, Mexico lost another final. This time in the Gold Cup (Continental Championship) 1-0 to the US. The Nations League and Gold Cup were must wins for Martino, both because of Mexico's historical dominance in the region's competitions and because the wins would have encouraged momentum and positive morale in the World Cup qualifiers later that year. Nonetheless, under Martino's guidance, Mexico failed to win against the US again, in both qualifiers (Home and Away), losing 2-0 away on November 12th, 2021 and tying 0-0 at home on March 24, 2022. Yet, the team still qualified with 28 points, tying with Canada as first in the region. 
After qualification, Martino and the team had a series of International friendly matches mixed with two Nations League group stage matches in order to prepare for the World Cup. Mexico's results in these matches highlighted two problems with Martino's team: lack of form, and lack of chemistry between the players. Players like Edson Alvarez, and Hirving Lozano played in European Leagues, while others like Nestor Araujo and Hector Moreno played in the domestic Mexican League. These two types of players were used to different types of play styles, and spent less time with each other and more with their clubs. There wasn't enough time for chemistry between players to form, which is why coaches are supposed to take advantage of friendlies and the few training sessions to form a base of players that not only work together well but are also in theory the best the nation has to offer. 
Although he reused the same base of players, Martino  struggled to create the necessary chemistry between them. Martino also failed in creating a team with an identity- the only "characteristic" the team had was playing a largely possession based game. Although Martino's team could generate plays starting from the back or midfield, it struggled in converting those chances into actual goals.
Martino's problems weren't helped by his continuous poor selection of players during his roster call ups for the national team. For example, Raul Jiminez (31), who in his prime was a fantastic central striker, always positioning himself in the right place at the right time and playing in Europe's top leagues. However, after a terrible skull injury in late 2020 which not only put his career on hold but also threatened his life, he failed to ever come close to being the striker he once was. 
Martino also called the likes of Henry Martin (30) and Rogelio Funes Mori (31), two aging strikers who played in the Mexican League, yet had very poor goal conversion rates. Henry Martin was able to improve his goal count at a club level in preparation for the World Cup, scoring a total of 10 in 17 matches, but failed to convert that to a national level, scoring no goals in the five friendlies he played in from March to November. Funes Mori on the other hand, was injured all summer prior to the World Cup. At this point, any reasonable coach would stop calling up aging strikers that failed to score and call up other players, however Martino refused. 
The likes of Javier Herenadez, better known as Chicharito, was actually banned by Martino from being called up to the national team following a discipline issue in 2019. Chicharito is actually the current all time goalscorer for the national team with 52 goals, and was in great form for LA Galaxy. However, even after talks and forgiveness, he was still not called up, in order to solve the team's lack of goal problem.
Martino did start to show signs of trying to solve this problem by calling up Santiago Giminez, age 21, an upcoming prospect who he had already called up before in the 2021 friendlies and was proven to be a reliable striker. During the beginning of Mexican league that started July 1st 2022, Santi had scored five goals in five matches before signing for Dutch Club Feyenoord, where he proved to be a super sub for the club, especially in the Europa League (2nd highest intercontinental championship in Europe), scoring four goals in six matches. 
The defense for Martino's team also had many problems, with Martino's go-to centerbacks like Nestor Araujo and Hector Moreno being considered too old and slow for the team. Center back Johan Vasquez, age 24, was rarely called upon even though he was young and played in Italy's league, Serie A. The midfield also had a similar problem, with aging players like Andres Guarado, age 36, and Hector Herrera, age 32, being constantly called up, instead of being phased out for younger players like Erick Sanchez, age 23, or Fernando Beltran, age 24. Martino constantly played with an aging squad that failed to connect, and even when younger players were mixed in or introduced, Marthino failed to properly create a game plan that would generate chemistry and therefore better results. 
These issues lead to Martino only winning four out of the 11 matches played before Mexico's debut in the World Cup. Additionally, his team failed to score in four of those matches, and lost to the likes of Uruguay, ranked  #14 in the world, Columbia, ranked #17, and Sweden, ranked #25  the toughest opponents they had. Mexico themselves are ranked #12, but could only beat the likes of Nigeria, ranked #32,  Iraq ranked #62 and Suriname ranked #139. Despite all that, Martino changed nothing.
After Martino's 31 man preliminary World Cup roster came out in mid October, it included younger players with the likes of striker Santiago Giminez, winger Diego Lainez, center back Jesus Angulo, right back Kevin Alvarez, left back Gerardo Arteaga and midfielder Erick Sanchez- all players below the age of 25. However, Martino also had other surprises on that list, those being injured players like Raul Jimienez who'd been injured since Sept. 30,  Rogeli Funes Mori, who had only played 165 minutes out of a possible 450 at his club, and worst of all Jesus Manuel "Tecatito" Corona, who suffered a Fibula Fracture in late August. His medical diagnostics stated he wouldn't be capable of playing until December, yet Martino wanted to wait. Most fans were hoping that Martino would come to his senses and not take any of those players and have them be part of the five player removal before the World Cup. 
On Nov. 14, Martino announced the long awaited final roster for the World Cup. The roster consisted of 26 players, made of three goalkeepers, eight defenders, eight midfielders and seven offensive players. At first glance, the roster seemed to be a good choice with a mix of both young and old players, in addition to the removal of players that would probably not offer much to the team like the injured Tecatito, but in classic Martino fashion he also removed players that would've been key for Mexico to succeed. 
Earlier, I mentioned how multiple players under the age of 25 were in the pre-World Cup roster of 32. However, out of the six players mentioned, four were removed, with Gerardo Arteaga and Kevin Alvarez being the only ones kept. Of those two, Kevin Alvarez was the only one to play, with a total of 70 minutes spread across 3 matches. Raúl Jiménez was also picked over the young Santiago Gimenez, even though Gimenez was in great form, scoring countless goals and getting constant minutes. On the contrary, Jiménez had only played for 45 minutes since August 31st. 
Martino's decisions were final, and there was no turning back with Mexico set to debut on Nov. 22 against Poland. During the match, Martino's side seemed to hold up well against the Polish squad, having most of the ball possession and creating the most chances. It felt like a Mexican goal was imminent. However, in the second half, defender Hector Moreno caused a foul in the penalty box which awarded the Polish side a penalty. The Poles failed to convert this chance, thanks to Guillermo Ochoa's incredible save, and after another half an hour, the game ended with a tie, and the teams distributed points. 
Next up was an Argentinian side that was upset by an impressive Saudi side in their debut. Even before the first whistle blew, Martino was already under fire by the press due to his Argentine nationality and rumors that he would purposely lose the match, to preserve their World Cup hopes. Martino denied the accusations, but when the match was played, it was hard to believe that he hadn't. Martino had formed his team in a defensive 5-4-2, having the team play back and try to hold off the Argentinian pressure. This was a rather confusing tactic, because Mexico had the ability to capitalize on Argentinian desperation due to the match being a must win or be eliminated situation for them. 
After a dominant Mexican first half, and series of confusing Mexican substitutions which saw Martino remove arguably Mexico's best players, the match ended with an Argentinian 2-0 victory. The match was filled with terrible decisions by Martino, the first being the benching of central defensive midfielder Edson Alveraz, who was key for a solid Mexican defensive and strong midfield. Next, the substitutions failed to not only keep the Mexican momentum but also failed to fill in the gaps left behind by outgoing players. 
The team just appeared to have lost its chemistry and form altogether. Mexico was now in a terrible place on the leaderboard, requiring a combination of a Polish victory over Argentina and a Mexican victory over Saudi Arabia, or a Argentina victory and a Mexican victory with a combined goal difference of five to allow Mexico to move on. Matchday three came, and it seemed like the miracle would happen with both Argentina and Mexico both winning 2-0. However, after a late Saudi goal at the 95th minute, Mexico failed to qualify for the next round for the first time in seven World Cups. 
Martino was soon after sacked, and criticism rained on the national team, with most being aimed at Martino. Criticism even came from his own players, with midfielder Luis Chavez critiquing his tactics after the elimination,  "In the second game [with Argentina], we didn't understand what he wanted us to do. We defended well for a period of time, but we did not create any chances – so goals could not be scored and we ended up losing that game." 
During all of Martino's reign, he was faced with constant criticism for his in-game and lockroom decisions, and his response to the criticism and the team's performance in the field made it difficult for anyone to formulate an argument in support of Martino without risking their own reputation. The pressure and responsibility of being Mexico's coach just seemed too big of a fit for him. Martino just wasn't able to produce the results that were expected from him, and he failed to accomplish the goal that was set for him since his hiring in early 2019. 
With his departure,  Mexico has a complicated road map heading into the next four year process ahead of the 2026 World Cup, which will be hosted in Mexico, the US and Canada.