Media vs. Reality: School Stereotypes
Does NYC Museum School Fit the Stereotypes?
Highschool stereotypes are portrayed throughout the media. Some that you may be familiar with are the drama and drugs of Euphoria, the social cliques in Mean Girls, the constant singing and joy of High School Musical or the violent school shootings reported on the news. Although they can seem very cliche, some of these stereotypes may prove to be true within the walls of the NYC Museum School.
Some Museum students express their surprise at how the high school experience contrasted from that of their expectations. Freshman Deya Brodbeck speaks about how the NYC Museum School did not live up to all that she had heard about high school, saying that she "Just gets work and grades," and that she thought that it'd be "more fun."
The schools presented in popular books or movies are usually portrayed as very fun, drama-filled and oftentimes very organized. The article,  'Fitting in got you down? You're not alone', by Health and Wellness author Lily Kalb goes into great depth about what Museum students and staff have to say about cliques within the school. High school stereotypes, as seen in pop culture today, can also be a matter of location.
The news often depicts violence happening in or around NYC high schools, as well as school-shootings all around the country. Do these stereotypes hold true when compared to the NYC Museum School? Senior Mikayla Brooks thinks not. She said, "[We do] have violence, although I've never seen a fight in this school." Brooks also added that the violence in New York City schools may be "a lot less than what people think." The demographics of the Chelsea area  may factor into why Museum School students experience less violence, although there has recently been an uptick in violence in this neighborhood. 
When asked if the school confirms stereotypes in any way, Sophomore Troy Boonbisudhi said, "It's just school! It's not as entertaining." He added that the only reason for exaggerated and overused high school stereotypes is "for a sense of entertainment, a sense of fiction not depicted in real life."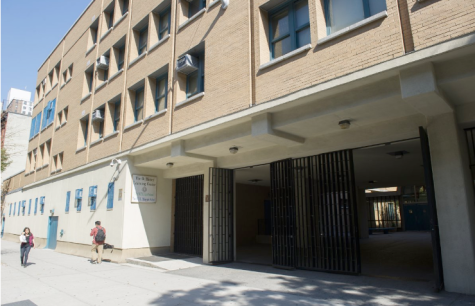 What is also constantly represented in the media are the huge school-wide activities held that stimulate drama and set the tone for a lot of high school based media. Some school-wide activities worthy of mention are football games, dances and anticipated plays and musicals. While some Museum students find that their school does not fit the stereotypes simply due to how it feels and compares, could it also be that our school simply is just not big enough to accommodate these stereotypes? 
With only about 400 students divided between four grades, a limited budget, and a need to share facilities with two other schools in the building, Museum's ability to provide school-wide events on a larger scale is limited.