FIFA World Cup Qatar 2022
The Most Corrupt, Expensive, and Deadly in World Cup History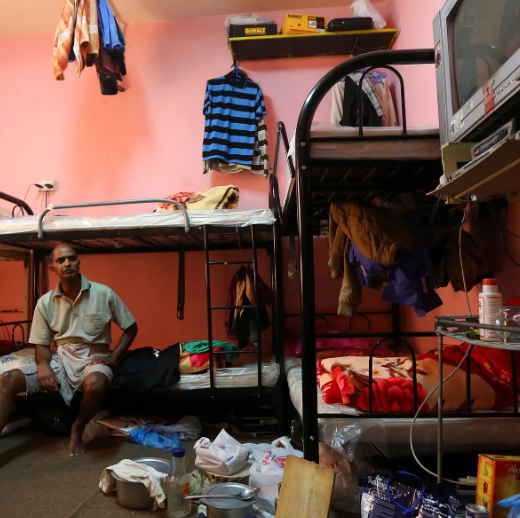 I would like to think that most people know about corruption in politics to some capacity. However, there are various other forms of corruption that are much lesser known, including such in sports, one of such instances being the abuses of power by FIFA and other world football organizations. 
With the upcoming World Cup this November, much of our country will be tuning in to see our national team compete in its first World Cup in eight years after the failure to qualify in 2018. The entire world will be watching to see how their own nations fare in the competition. 
The corporation FIFA, or Fédération internationale de Football Association, is the major governing body of world football, and they oversee every aspect of the World Cup, including choosing the host nation, the building of infrastructure, qualification, and, of course, the 64 games that ultimately decide which nation will lift the glorious FIFA World Cup trophy. FIFA is known for their corruption in many of these decisions, notable examples of which include bribery, labor abuses, and even human rights violations. 
One major source of corruption within FIFA's system is regarding the host nation of the competition, which is decided years in advance by a vote. Russia and Qatar were chosen as the tournament's hosts in the previous two votes, which both seem like odd selections given that these countries largely lack the infrastructure to host a tournament of this size, and, in the case of Qatar, largely do not seem to care for the sport. These outcomes, however, are susceptible to manipulation by the media and marketing strategies. 
One thing unites all of these cases: they are all about who can offer the highest price. According to an article in the New York Times by Tariq Panja and Kevin Draper, after years of investigations and indictments, the United States Department of Justice stated that representatives working for Russia and Qatar had bribed FIFA officials to secure hosting rights for the World Cup in men's soccer. Prosecutors made the accusations in an indictment charging three media executives and a sports marketing company with a number of crimes, including wire fraud and money laundering, in connection with bribes to secure television and marketing rights for international soccer tournaments. According to the Daily Mail UK, analysis suggests that Qatar spent an astounding £17.2 billion directly and indirectly on the way to host the tournament. Additionally, according to Bleacherreport, the political climate in Qatar was a major consideration in the decision to award it the world cup. 
An absolute monarchy rules Qatar, and since its establishment in 1850, Tamim bin Hamad Al Thani has held the position of Emir. FIFA finds it simple to deal with absolute monarchies, oligarchies, and dictatorships. Even simpler than Western-style democracies, where debate and due process slow down decision-making. FIFA Secretary General Jerome Valcke openly admitted that he prefers to work with nations like Russia and Qatar. 
Aside from the implications of Qatar simply winning the right to host the World Cup, the cost of building the infrastructure has been even more immense, and has involved various cases of human rights abuses by Qatar. These cases have been essentially entirely overlooked by FIFA. The total cost of the building of the infrastructure for the world cup in Qatar is estimated to reach over $300 billion, much of which is coming from the profits of Qatar's natural petroleum oil reserves both on land and in surrounding seas, and thus, as an added layer of tyranny, it is terrible for the environment as well. The total cost of this World Cup is higher than every single other World Cup combined, with the closest for one of such competitions being $15 billion by Brazil in 2014, a mere fraction of the total cost for Qatar. 
Qatar has reportedly resorted to 30,000 foreign workers, and conditions are not optimal, to say the least. Human Rights Watch, a campaign organization, claimed in a report from 2021 that foreign workers continued to face "punitive and illegal wage deductions" and "months of unpaid wages for long hours of grueling work." Amnesty International reports that official statistics reveal a total of 15,021 foreign nationals perished in Qatar between 2010 and 2019. It claimed that government statistics did not show the number of workers who passed away during World Cup preparations. 35 workers have passed away on World Cup projects that Qatar's Supreme Committee has been in charge of since 2015. The number of workers killed on other infrastructure projects connected to the tournament's staging is not known, however, and thus the number is likely much higher.
This is clearly doing untold damage to the beautiful game that so many people across the world have come to love. Holding the World Cup in these locations solely for the economic benefit of these large corporations and FIFA themselves has not only not allowed for people from nations who love the game, but also affected people across the globe as well. Normally, the World Cup is held during the summer months, however in the case of this year's tournament in Qatar, it is being held in November instead, due to the extreme heat of the Qatari desert during the original time frame. For one, this means that a large portion of the audience will have school during the world cup, and will likely not be able to watch the majority of the games. 
Additionally, due to the time difference, here in New York, many games start as early as 5 AM, meaning that people here will have to sacrifice their sleep schedule to watch their home country or their favorite national team play. This is even earlier on the West Coast, where games start as early as 2 AM, meaning that it is essentially impossible to watch these games even as an extremely devoted fan. 
There is no doubt that it is important to spread the beautiful game to other parts of the world, but when it comes at the cost of this extreme measure, you need to question whether it is worth it or not, and for the majority of people, so long as you are not a billion dollar corporation, the answer is an astounding no.